manifest your goals, cleanse your space and revitalize your aura...
Step into your journey of rejuvenation and positive energy through manifestation and cleansing rituals. Picture yourself lighting a fragrant incense stick, its tendrils of scented smoke gently wafting through your space. As the delicate aroma fills the air, an atmosphere of tranquility envelops you, and the cares of the day begin to fade away.
Purify Your Space: The ritualistic use of incense clears away stagnant energy, leaving your space feeling light, refreshed, and ready for new possibilities.
Cleanse Your Aura: Close your eyes and let the fragrant smoke wash over you, carrying away any emotional residue and restoring your inner clarity.
Set Your Intentions: The rising smoke becomes a bridge between the physical and spiritual realms, amplifying your desires and helping you manifest your goals with focused intention.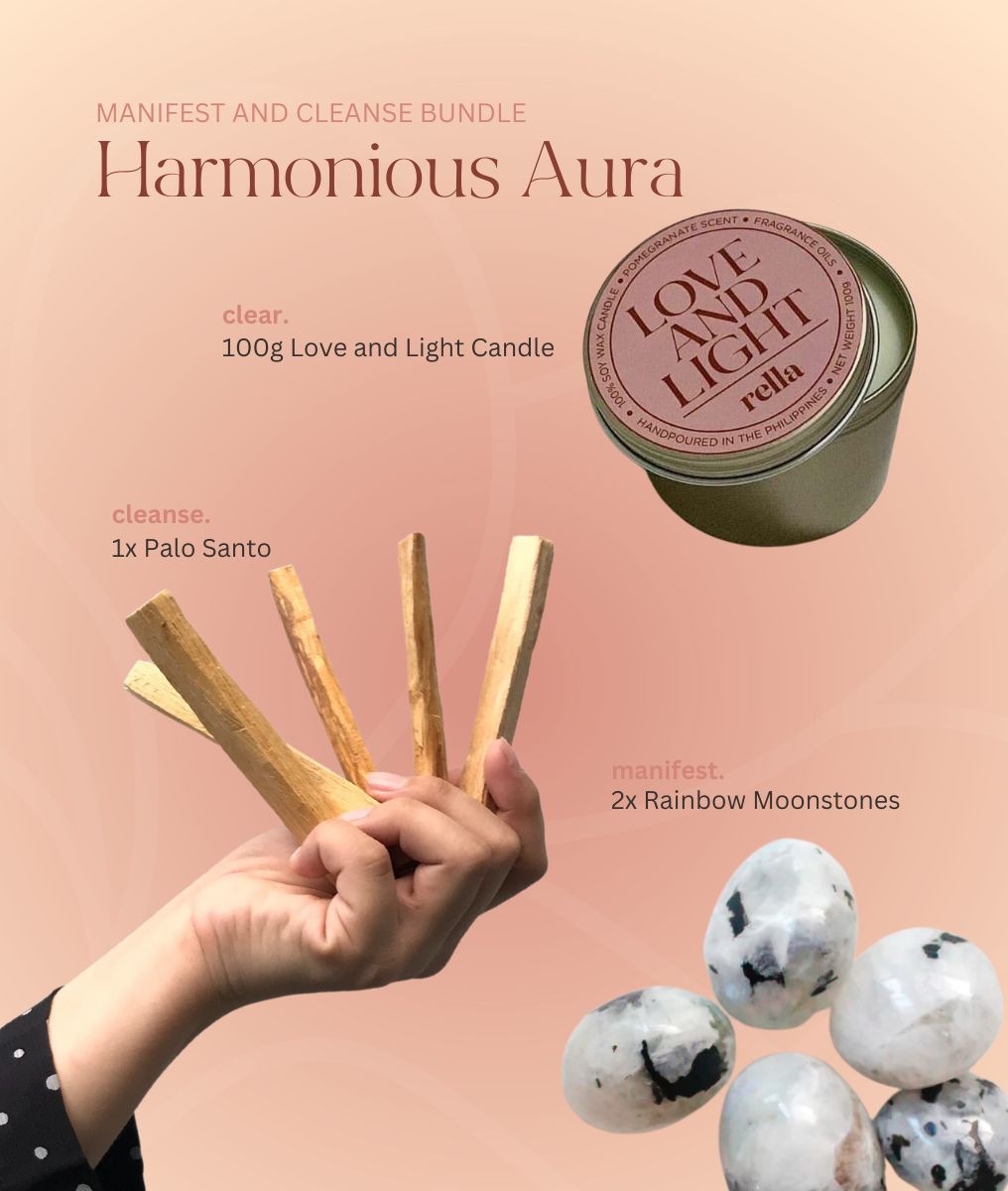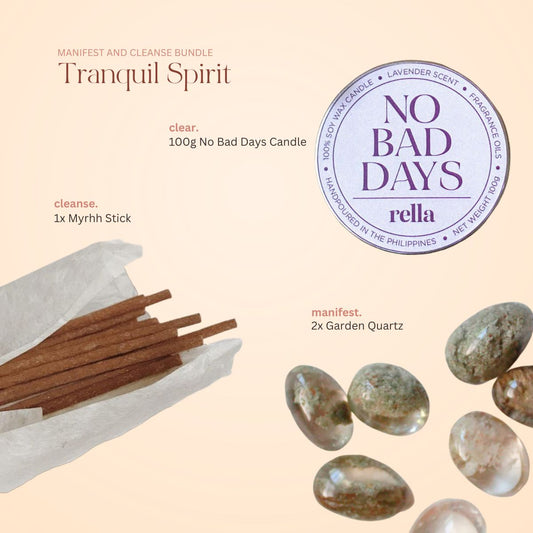 Regular price
₱650.00 PHP
Regular price
Sale price
₱650.00 PHP
Unit price
per
Cleansing Tools
Regular price

₱150.00 PHP

Regular price

Sale price

₱150.00 PHP

Unit price

per

Regular price

₱250.00 PHP

Regular price

Sale price

₱250.00 PHP

Unit price

per
Manifestation Candles
Regular price

₱400.00 PHP

Regular price

Sale price

₱400.00 PHP

Unit price

per

Regular price

₱400.00 PHP

Regular price

Sale price

₱400.00 PHP

Unit price

per